The World's 1st All-Glass, Gravity-fed, Counter-top Water Purifier.
3 gallon capacity

Crystal clear water purification system removes viruses as well

Comes with 2 black carbon filters

Filters remove viruses, pathogens, bacteria, heavy metals, chlorine, fluoride, and other contaminants from your drinking water.

Filters last 6,000 gallons for the pair, which is almost 11 years when drinking 1.5 gallons a day

Can sit on the edge of your counter-top or a short or long floor stand that come in natural wood and white wood color, (stand sold separately)

Perfect size for 1 person or 6 people

Free Shipping in ALL 50 States!
(World-wide shipping rates, click here)


This is the most powerful water purifier on the planet…
You deserve the healthiest water for you and your family!
And it's super EASY TO ASSEMBLE!
Enhance your water for better vitality and absorption with crystals and Healy machine made possible because this purification system is made out of glass. This is not possible with a Berke.
Don't Take Our Word For it! Here's What Our Customers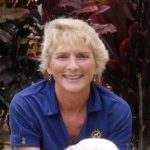 "I have one and love it! You can also put healing crystals under and around it which you cannot do with a Berke!" ~April Love