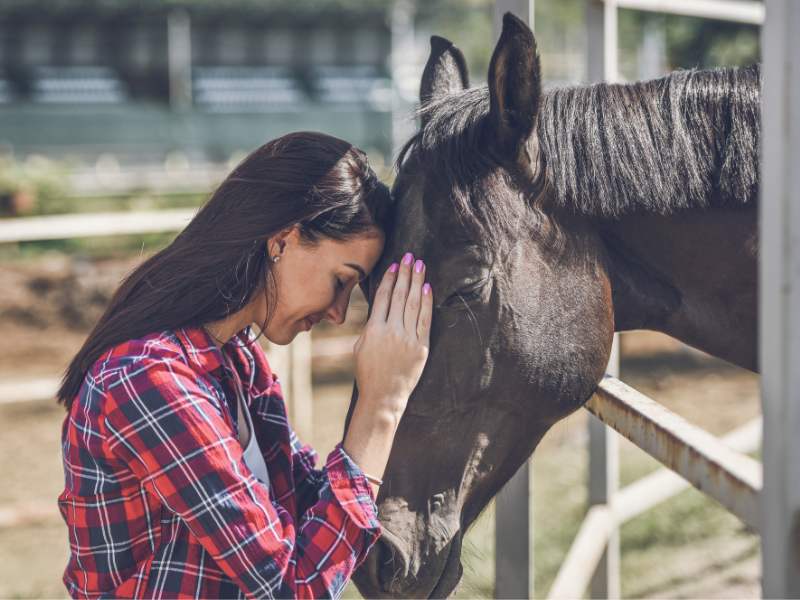 Horses Grieve, Too. How to Help Them.
In this episode of Holistic Horseworks Talks, April offers guidance on helping your horse cope with the loss of a pasture mate. A horse's herd is their family, and the absence of a companion can be deeply distressing.
While it's natural to want to replace the lost companion immediately, April suggests giving your horse space to grieve and process their emotions. Here are some ways to support your horse through this emotional time.
Episode Transcription
Expand to read more...
00:00:30
Hi, this is.
00:00:30
Lillie and I'm here with April Love.
00:00:33
I was wondering if they have any advice for a horse that's grieving.
00:00:37
She was really close to a pasture mate that had to get put down because he was well into his 30s and now she doesn't want to do anything.
00:00:45
She just kind of hangs.
00:00:46
Her head and
00:00:47
Stands in the corner.
00:00:50 April
That is so hard on them because you know their herd is their family.
00:00:55
So there's some things that you can do.
00:00:58
You know, everyone's like, oh, you got to get another horse or a goat or something.
00:01:01
But you know, they're doing their whole grieving process.
00:01:05
And in my courses that I teach.
00:01:08
We use Dr.
00:01:09
Bradley Nelson's Emotion Code and you can look them up online. They have, I think, e-books and paper books on
00:01:15
Amazon. It's really good to
00:01:18
do yourself and your horse because the horses take on our emotions as well.
00:01:23
Also, there's a couple products by Dynamite: Relax, and Tranquil that you can spray on their grain or in their mouth every day to help them process it.
00:01:34
And the memory center you know, is the poll, right behind their ears and their heart chakra.
00:01:40
So you can put some of that on your hand,
00:01:43
and right on the front of their chest, where their heart chakra is.
00:01:47
You can kind of hold it there.
00:01:49
You can do a connection with one hand over the withers and one hand on the chest and just sending love, you know.
00:01:57
These horses, they live together 24 hours a day and that loss is just terrible. So on my horses, I'd probably do. I'd muscle test, would Relax work better or Tranquil work better.
00:02:12
And I'd muscle test how many sprays you can put that on, just like a handful of grain and feed it in a pan.
00:02:18
And talk to him and pet him and clear trapped emotions.
00:02:23
Doing bladder sweeps is really good for the horse with your very, very light hand just starting below the eye kind of going up over through the eye, through the ear, right under the mane, both hands along the longissimus muscle on each side of the spine.
00:02:41
And back over to bladder 67 on.
00:02:43
The hoof and
00:02:44
Doing that like 5 to 10 times on each side, it's just very soothing and grounding and then time with them and.
00:02:53
Talk to them while you're feeding them the Relaxe or Tranquil that they muscle test for, and you can e-mail me about it.
00:03:00
There's also another animal communicator, Marta Williams that you can look up.
00:03:05
She's an actual animal communicator.
00:03:08
She might suggest some other herbs or stuff that can help the horse process.
00:03:13
But just like if your best friend died, you know that you lived with and shared a room with.
00:03:18
You know, you just miss them.
00:03:20
So you're gonna have to give them other things to entertain them.
00:03:24
Take them out for a walk.
00:03:25
Get them together with other horses just to help that whole grieving process.
00:03:31
So I recommend the.
00:03:32
Relax and the Tranquil by Dynamite and Doctor Bradley Nelson, Emotion Code and e-mail me if you need any help. April at holistichorseworks.com and the YouTube channel is Holistic Horseworks. See you there.
EMOTION CODE BY DR. BRADLEY NELSON
Emotions play a significant role in both horses and humans. April suggests exploring Dr. Bradley Nelson's book, The Emotion Code, which is a technique to release trapped emotions. Horses can absorb our emotions, so using this technique may help alleviate emotional stress for both you and your horse.
PHYSICAL COMFORT & CONNECTION
April recommends practicing gentle touch and soothing motions to help your horse find comfort. A bladder sweep, a light touch technique along the spine, can be calming and grounding for your horse.
TIME & INTERACTION
Just like us, horses benefit from companionship and activity. Spend quality time with your horse, engage in gentle activities, and consider reintroducing them to other horses in a controlled manner to ease their loneliness.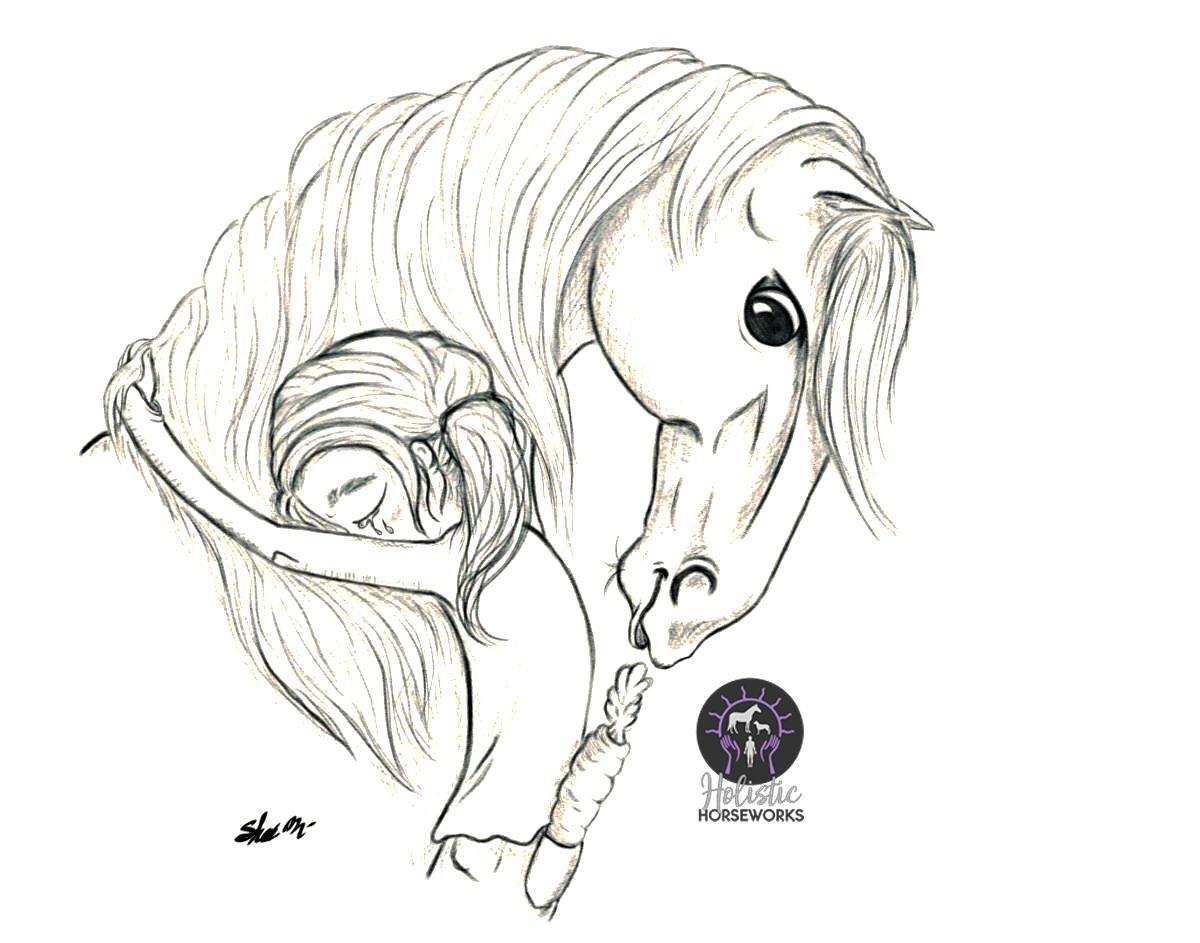 TAKE THE NEXT STEP TOWARD HEALING
We understand that your horse's well-being is your top priority. By following April's expert advice, you can provide the support and care your horse needs during this challenging time. Remember, healing takes time, patience, and understanding.
Feel free to reach out to April at april@holistichorseworks.com if you have any questions or need personalized guidance. For more resources and insights, visit April's YouTube channel, Holistic Horseworks.
Thank you for being a dedicated and caring horse owner. Your commitment to your horse's well-being is truly commendable.
Wishing you and your beloved equine friend strength and healing.
GET A DISTANCE HEALING
Frequency healing is especially effective for horses experiencing grief, trauma, or emotional challenges. April uses her Healy Resonance to send healing frequencies to your horse. This amazing pocket size device chooses from 144,000 different frequencies and over 140 programs for the right one's for their specific challenges, no 2 sessions are ever the same.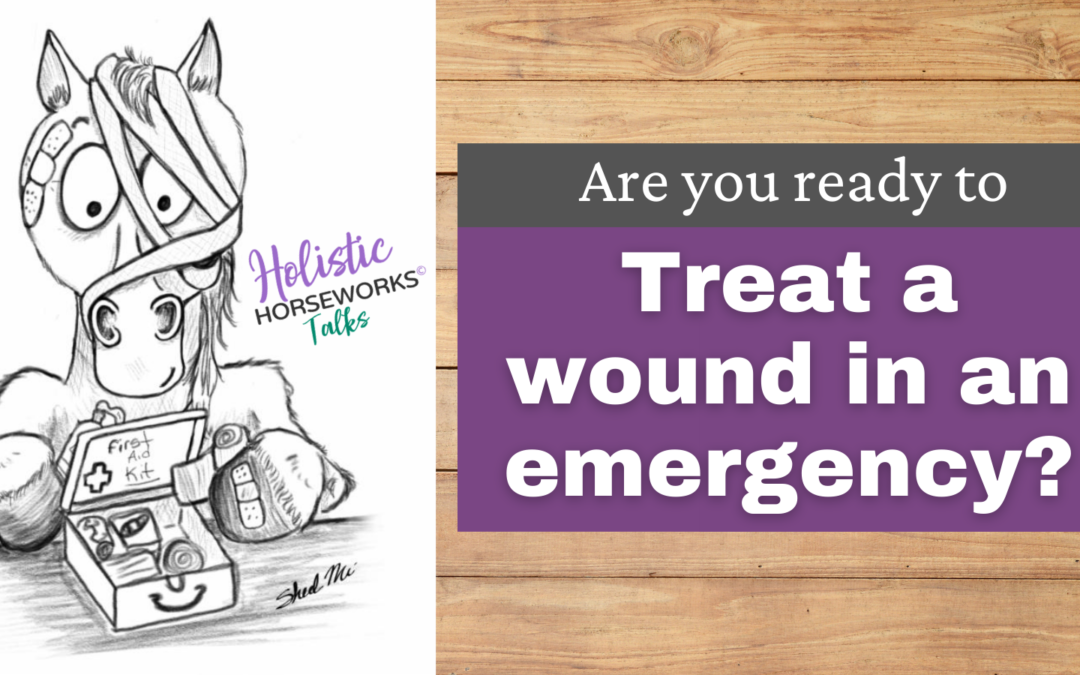 In this episode of Holistic Horseworks, April retells a story about an incident in one of her clinics. Despite being told repeatedly to NOT tie the horse to the corral panels, one student did just that. When the horse spooked, the corral panel hit another student in the head and caused a small but bloody gash. While her students were wondering what to do, April stepped in to treat the wounded student.
Sign-Up for Our Newsletter