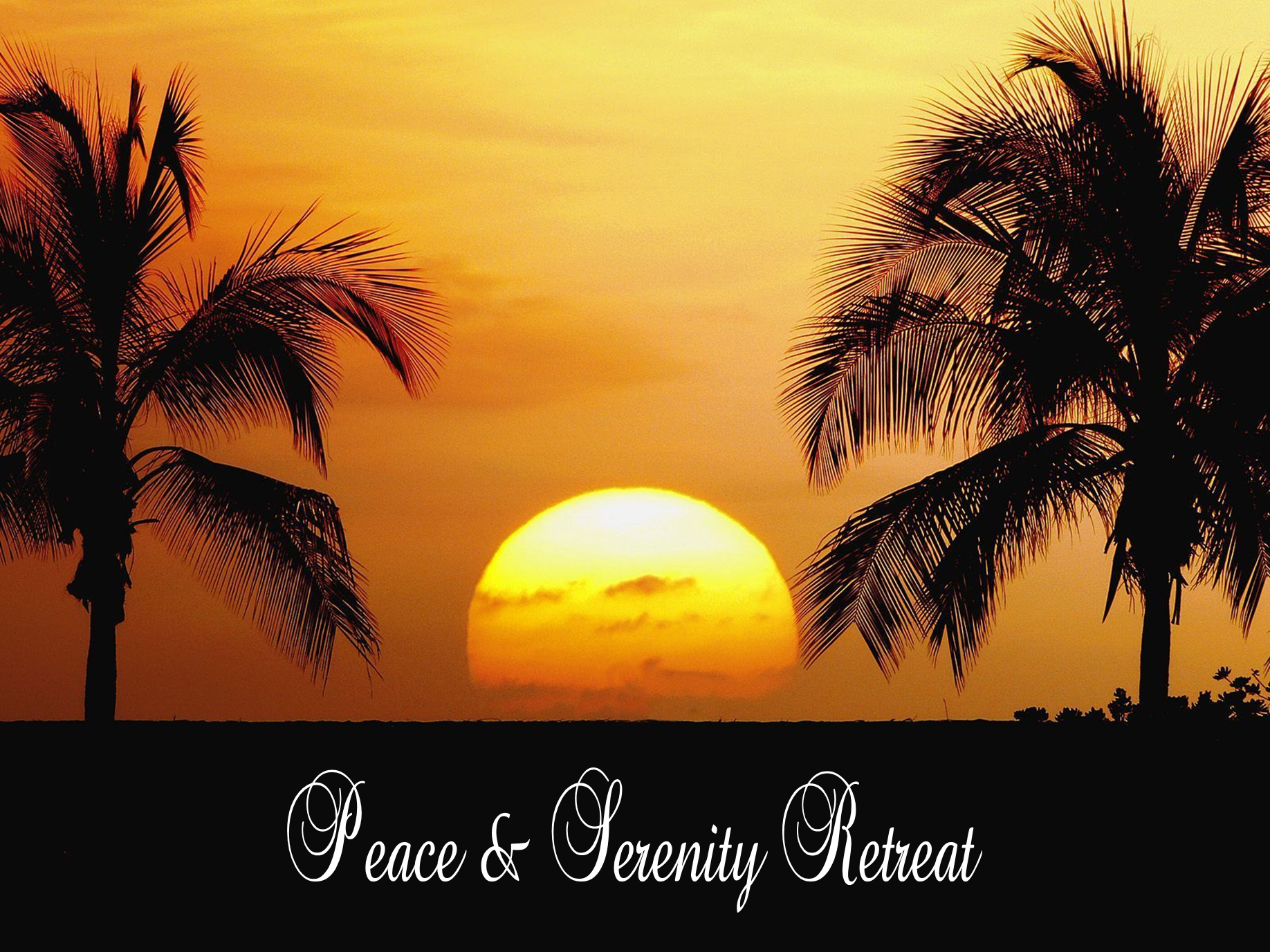 Aloha! I've been a Healing Practitioner and Instructor for decades.  My current goal is to build Peace and Serenity Retreat in Hawaii.  Please read about my beautiful vision for this learning and healing oasis Maui.  At the very end I've included some additional information about the knowledge and skills I bring to the project.  Thank you for your interest and for considering a donation of any amount.
The warm, tropical islands are a great place to relax and unwind and learn new things. A place where you can ground and center. With that in mind, we plan to build a naturally and beautifully decorated, soothing healer's retreat where you can come share your knowledge of healing and wellness by teaching others. Or be able to take human, equine, or canine courses to learn more about healing and wellness in a spiritually unwinding center – all at affordable prices.
Here are some of our current plans for this valuable retreat:
free lodging for teachers to encourage you to come and to bring your students
an affordable place to sleep for guests/students on a budget with a communal kitchen so you can purchase and prepare foods you especially like
nice rooms available for those of you who may desire more privacy and greater comfort
with water views so you can walk and enjoy the grounds, the 'wheel' and other spiritual paths and we would love to have help with design
create an excellent water purification system so you can detox while staying with us and re-balance your PH and cleanse organs
solar panels so we can be eco-friendly
design a fire pit and BBQ area with tables for eating and to watch the view where you can bring what you cooked or your favorite beverage
hammocks so you can nap in the shade with warm tropical breezes
an outdoor structure for yoga and meditation
an exercise area with nice equipment
1-3 private classrooms and 1-4 massage or treatment rooms
a hot tub or 2 for you to unwind while enjoying the view
Of course as we graciously receive your funding for this we will also give something back:
anyone donating over $75 receives one free night stay and one night for each additional $75
donations over $1000 gets you a 2 week stay and one cranial unwinding session and a surprise gift
We plan to use your help and input! We gladly accept any donations of services that can help spread the word and make this come to happen in 2018.
we would love donations of tools, your labor of love and skills to make this a dream come true. Of course you would get to stay with us for free and be fed for helping out!
anyone great with advertising will be beneficial to our retreat
fund raising assistance is always greatly appreciated
design and decorating help would be a valuable to our planning
Thank you for taking the time to learn about Peace and Serenity Retreat and we thank you for your generous donation!
MORE ABOUT APRIL…
Certified instructor for Quantum Relief for horses and humans
Certified instructor for Ting Point Therapy
Access Consciousness practitioner – break the negative patterns that keep repeating in your life
Osteopathy for Deep Myofascial muscular and skeletal releases
CranioSacral and Massage Therapy
Bio-Energy Therapy
Equine Kinesiology
Nutritional Therapy
Acupressure and Reiki
Unwinding the whole horse for the body, mind, heart and soul
DONATION OPTIONS:
Mail personal check, cashier's check or money order. Email April for the mailing address.
Donate via PayPal